Taha Whānau
Family & social wellbeing
Taha Hinengaro
Mental & emotional wellbeing
Taha Wairua
Spiritual
wellbeing
Taha Tinana
Physical
wellbeing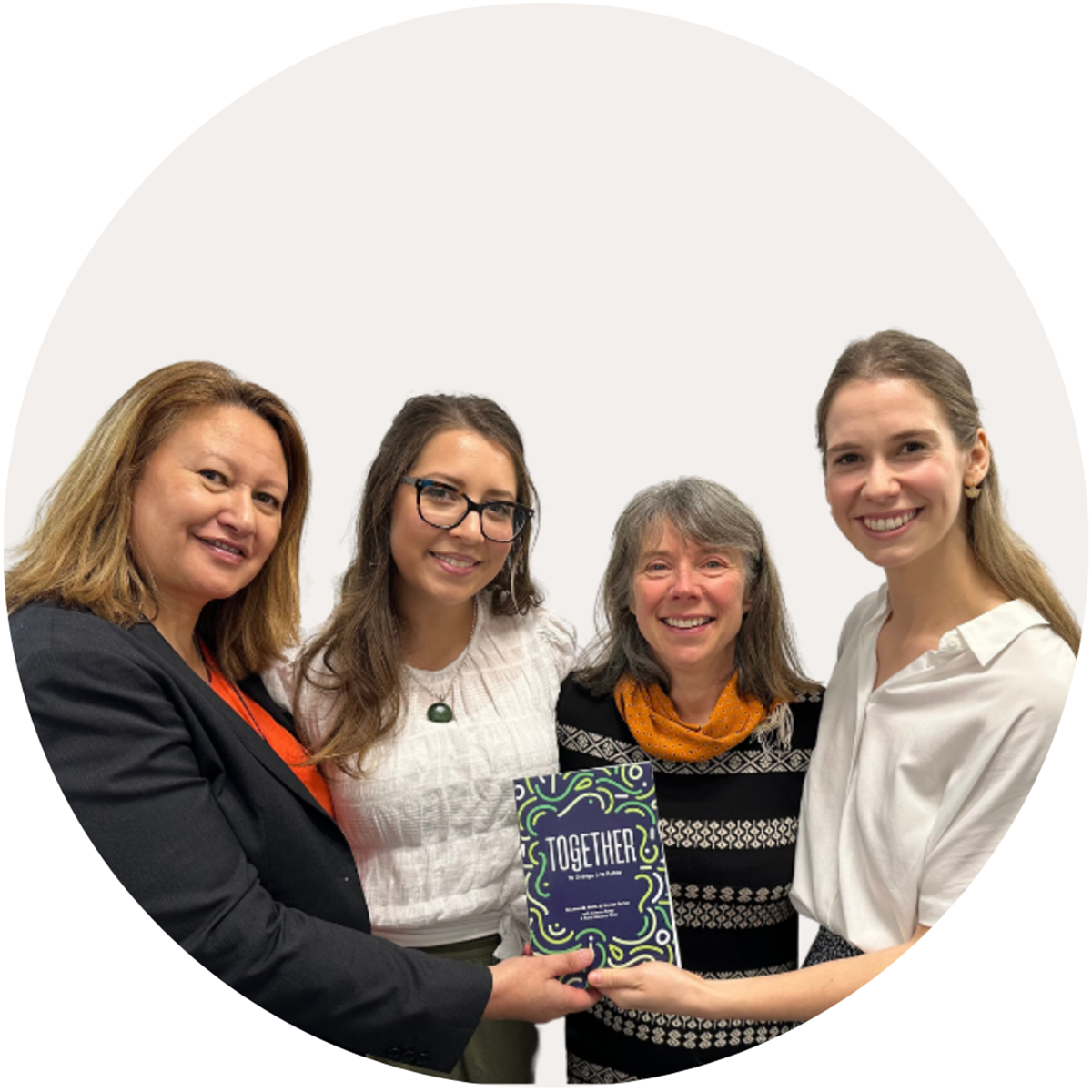 About the authors
Our new pukapuka was written by Umbrella's psychologists and researchers and New Zealand Health Group's Cultural Services Team:
Arianna Rangi, Ranei Wineera-Parai, Gaynor Parkin and Dr Amanda Wallis.
For workplaces
This book is an exciting resource for fostering mentally healthy workplaces, weaving Te Whare Tapa Whā and new psychological research together to support individual and collective wellbeing.
*Available for purchase in conjunction with our Together: Te Oranga o te Katoa training, or as a stand-alone purchase

We work with clients throughout New Zealand, and our team are based in Auckland, Wellington and Tauranga.
PO Box 24445, Wellington
P: 0800 643 000  |  E: office@umbrella.org.nz
WHO WE ARE
WHAT WE DO
CLIENTS
THINKING
PRIVACY STATEMENT
MORE
CONTACT